My bedroom is the room in the house that I have been struggling with the most. I think that is because we want fitted wardrobes in both alcoves and until we can afford them we have got a makeshift rail and a chest of drawers that we don't intend to keep in here so I don't feel like I can commit to making decisions as it all feels quite temporary. Also, I can not for the life of me decide on bedside tables and am going back and forth, back and forth so the room feels very unfinished. Saying all that, we have come a long way in this room, especially when I look back at what the room looked like when we viewed it…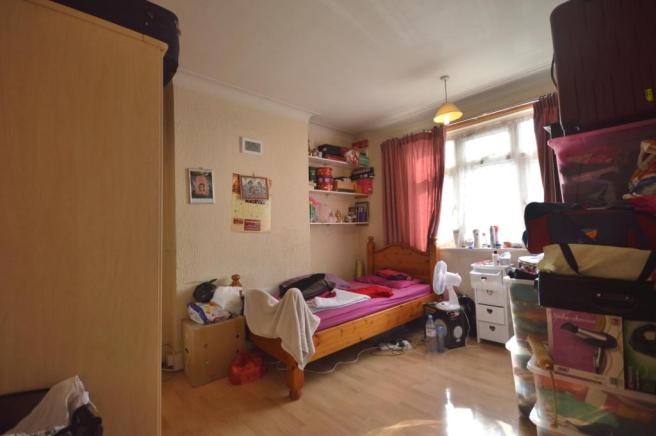 And what it was like once emptied…
And during the works…
Compared to what the room was like I am very pleased with where we have got to so far…
Basically, I love the bed (such a fab ottoman bed from Button & Sprung that is loaded with clothes in the absence of wardrobes – I will do a full blog post about it because I wish I had always had one of these), the bedding, the lights, the fireplace, the radiator, the colour of the walls (although I regularly think about changing it already!!) and the mirror. In order to make the room feel more 'me' and to make it work better on a practical level the alcoves need inbuilt cupboards, the walls need artwork and pictures, I must make a decision on bedside tables one of these days and I need a piece of furniture on the wall on the left as you come into he room. But, you know what? All in good time. I hate rushing decisions on these things as I always regret it and I know I will find exactly the right things if I am patient. Watch this space!
In the meantime I have added a few little Christmas touches to the room that were kindly gifted to me by Cox & Cox and I have taken a few snaps to show you how the room looks at the moment…
Baskets | Wrapping paper | Tassle ribbon 
I am  in LOVE with these shallow baskets (see a selection of the other equally beautiful baskets here) that are going to be so useful around the house and they are a great shape for everything from blankets to toys.  I'm going to use them to put the presents in under the Christmas tree.

So, lots to do but all the fun stuff! I really look forward to adding to this room over the coming months and making it much cosier and more practical.
Katy x