When we first moved in to our house nearly four years ago the first thing we did was put up two sheer blinds we had brought from our flat and bought two more for the big bay window in our sitting room that overlooks the street. Our road is a dead end with the entrance to a park so although there is no traffic there's quite a lot of footfall and every other person turns to look in through the window so some privacy felt much needed. However, the blinds were always meant to be an interim measure for a few reasons: 1) I find them quite sterile and cold feeling 2) If you want privacy they have to be pulled all the way down and I dislike not being able to see any of the window or the sky 3) They are completely opaque during the day but not at night – they only offer a soft blur once the lights go on in the evenings.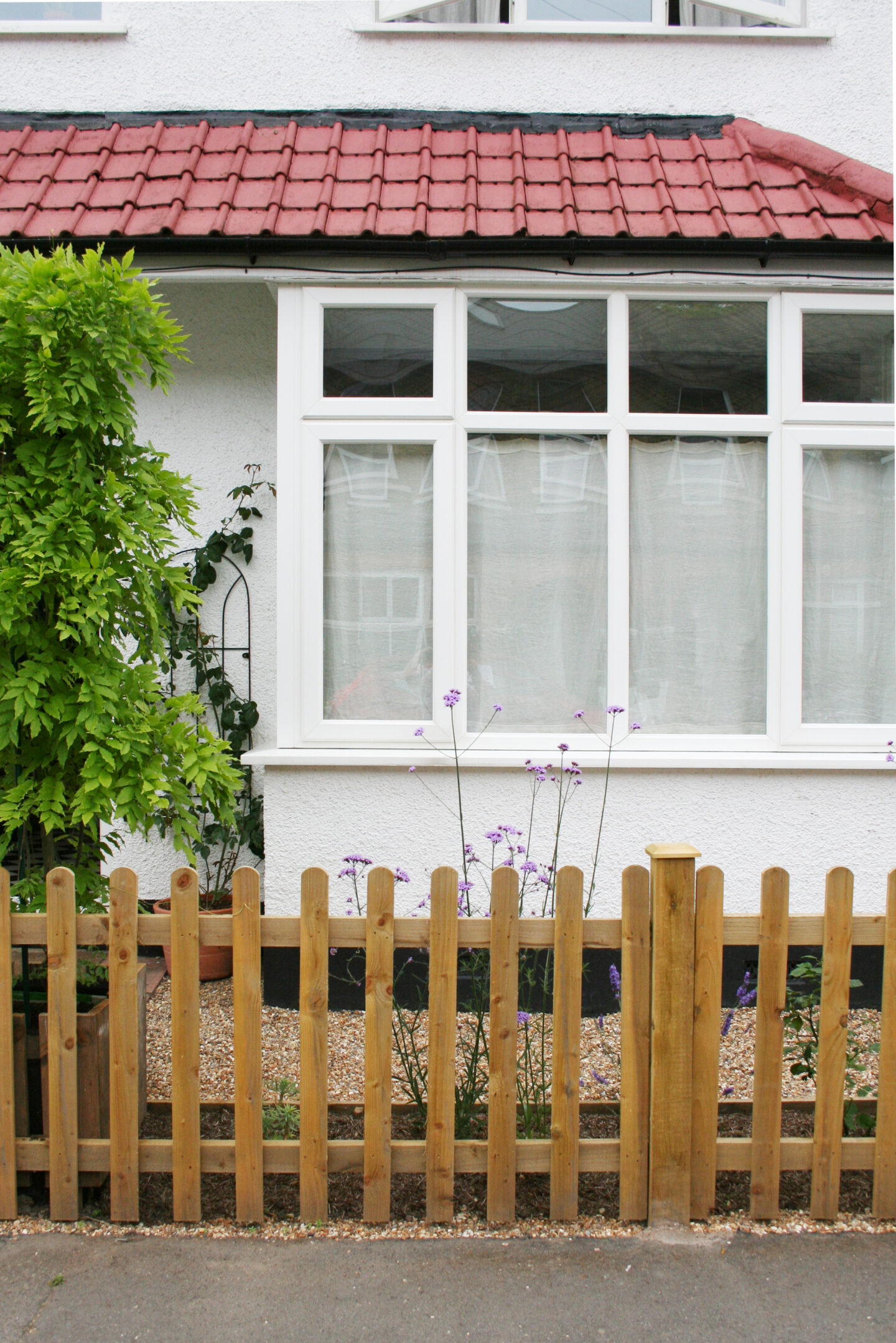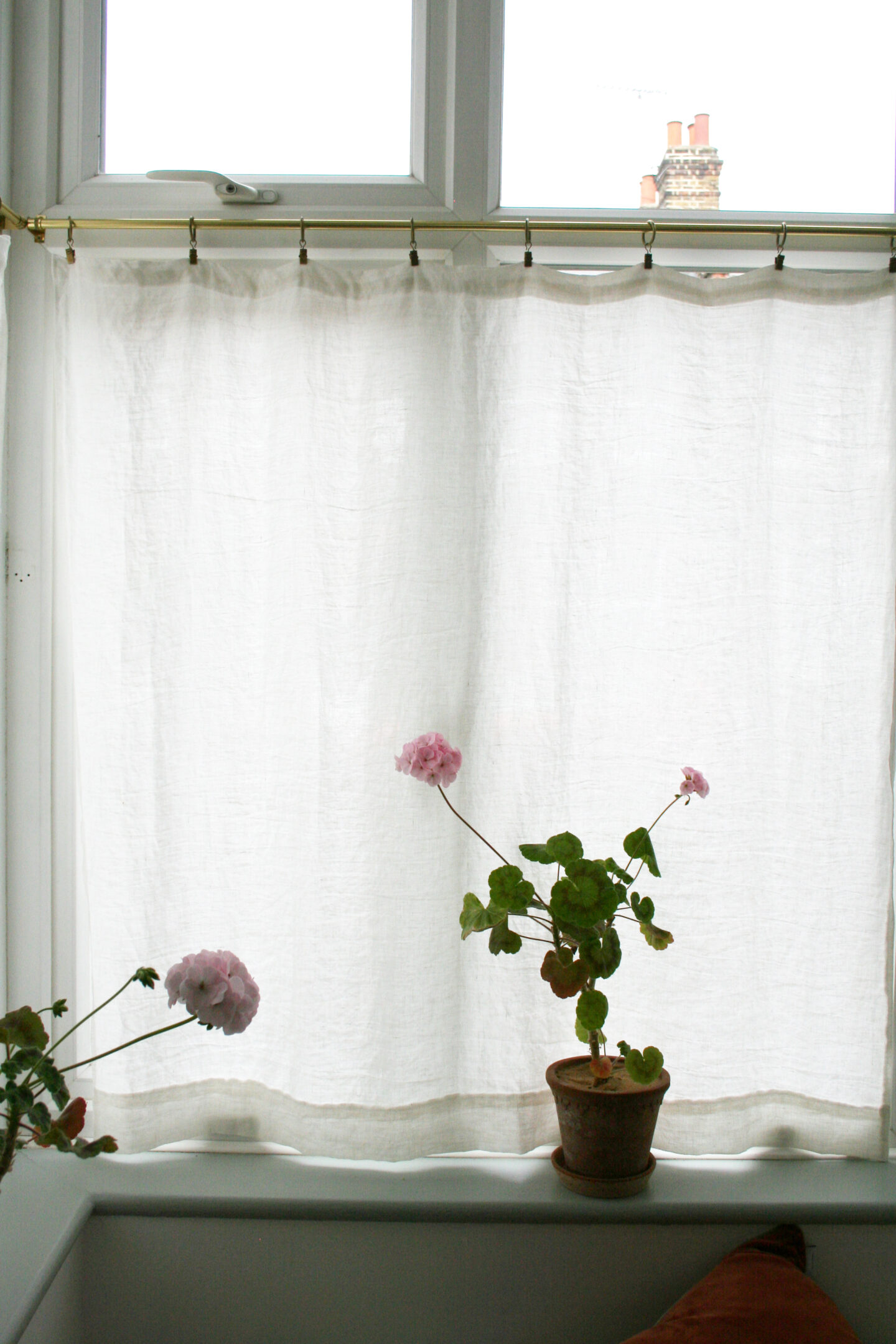 I'm sure there are a lot of people in a similar boat who live on a terraced street with minimal front garden so I hope you find this post helpful as I think cafe curtains are a really great solution to the problem of wanting to allow in light whilst still having privacy. The thing I like most about cafe curtains is the fact that they are hung across the window so that I can still see sky. This makes the room feel so much more open and the quality of light when the curtains are drawn is much nicer as natural light is mixed with the diffused light that comes in through the curtains. The other big bonus is that I used curtain rings so that I can draw them completely if I want to, which I do do most days as I actually really like being able to look out especially when I'm working at the dining table during the day. I hated the dull diffused light of the sheer blinds that were almost always pulled all the way down as rolling four blinds up and down was a pain.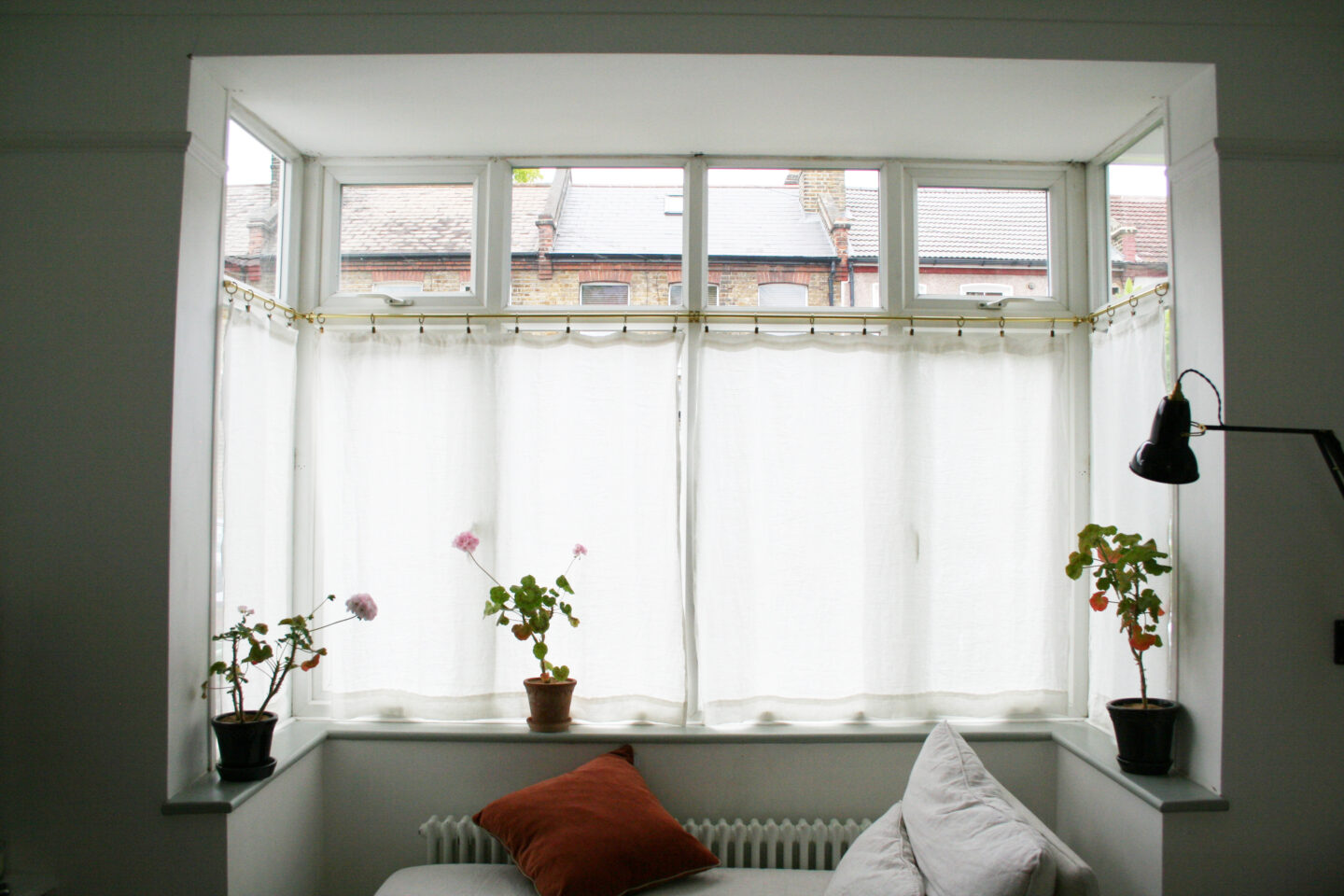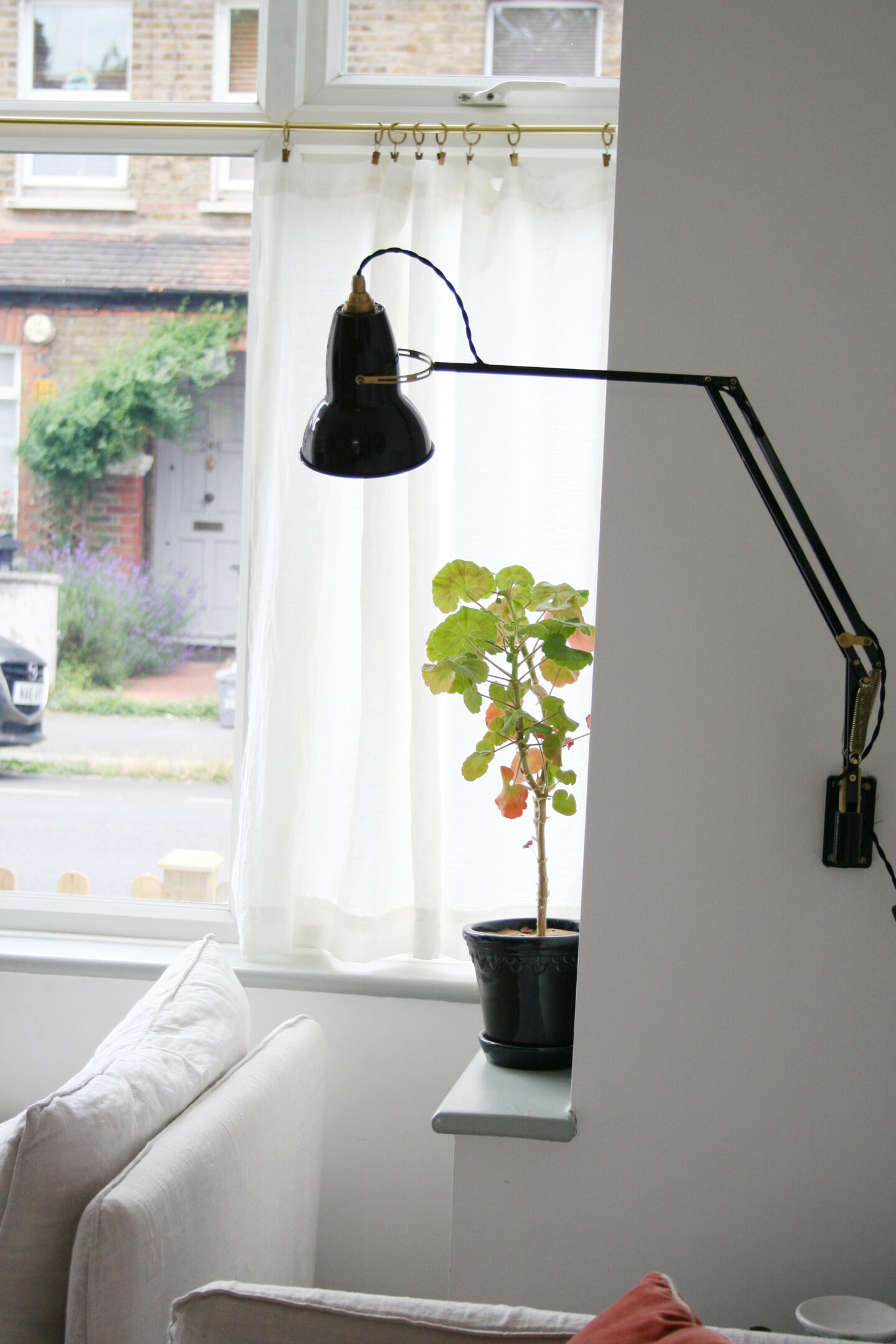 I chose the fabric of the curtains very carefully and it required a lot of fabric samples as I needed the curtains to allow lots of light in whilst being opaque at night. Ultimately we will have a set of Roman blinds over the cafe curtains for the evenings but I know that may take a while as they're expensive therefore my priority was finding a fabric that would give us complete privacy in the evenings. I found a linen from Merchant and Mills that ticked all the boxes and wasn't too pricey and although not the prettiest linen I was happy to compromise for the other important qualities. The fabric is Tumbled Linen Warm White and I bought 5 metres for my window. The sewing job is an easy one it's just awkward as the pieces of fabric are so large so unless you have a full size sewing table it's tricky cutting to size. But other than that it's just a case of hemming the fabric once you have decided whether you want gathered curtains or a more simple panel. I decided to go for fitted panels as I knew I would want to draw the curtains on a daily basis so I didn't want too much fabric gathered at the side of each window. One tip I would pass on is to wash the fabric before making the curtains as linen will shrink so your perfectly fitted panels will no longer be perfectly fitted after a wash.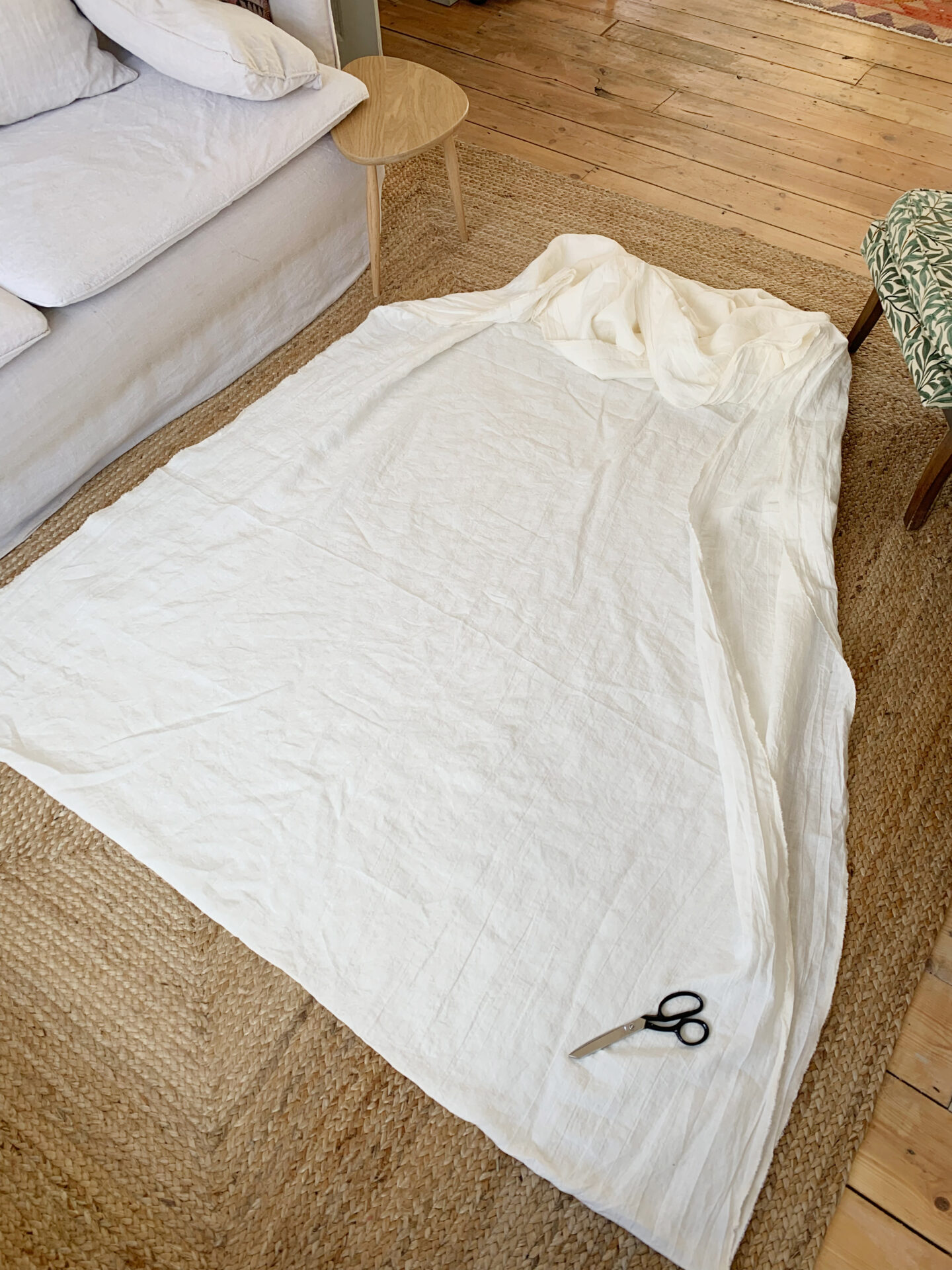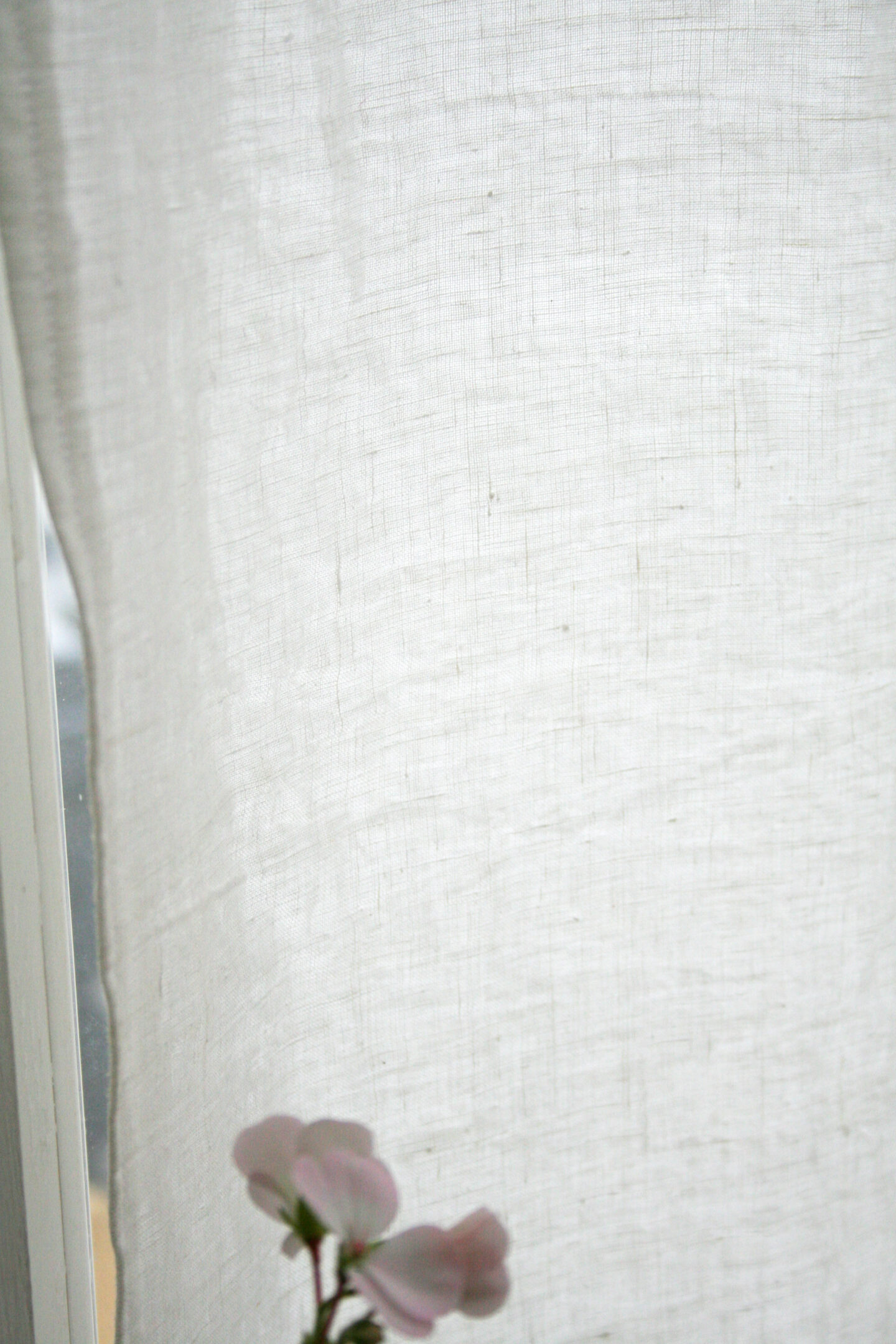 I bought curtain poles from East London Cloth as they are lovely and slim and the brackets fit my square window perfectly, which is very tricky to find. I chose the least expensive brass cafe curtain pole and I'm really happy with them – do go and have a look at the site for some beautiful cafe curtain inspiration. East London Cloth also sell beautiful linen curtains or fabric by the metre if your budget is bigger than mine. I teamed the poles with some very inexpensive antique brass curtain rings so that I can draw the curtains really easily and the combo works brilliantly. I have four rings for each 50cm side panel and eight rings for each 120cm middle panel.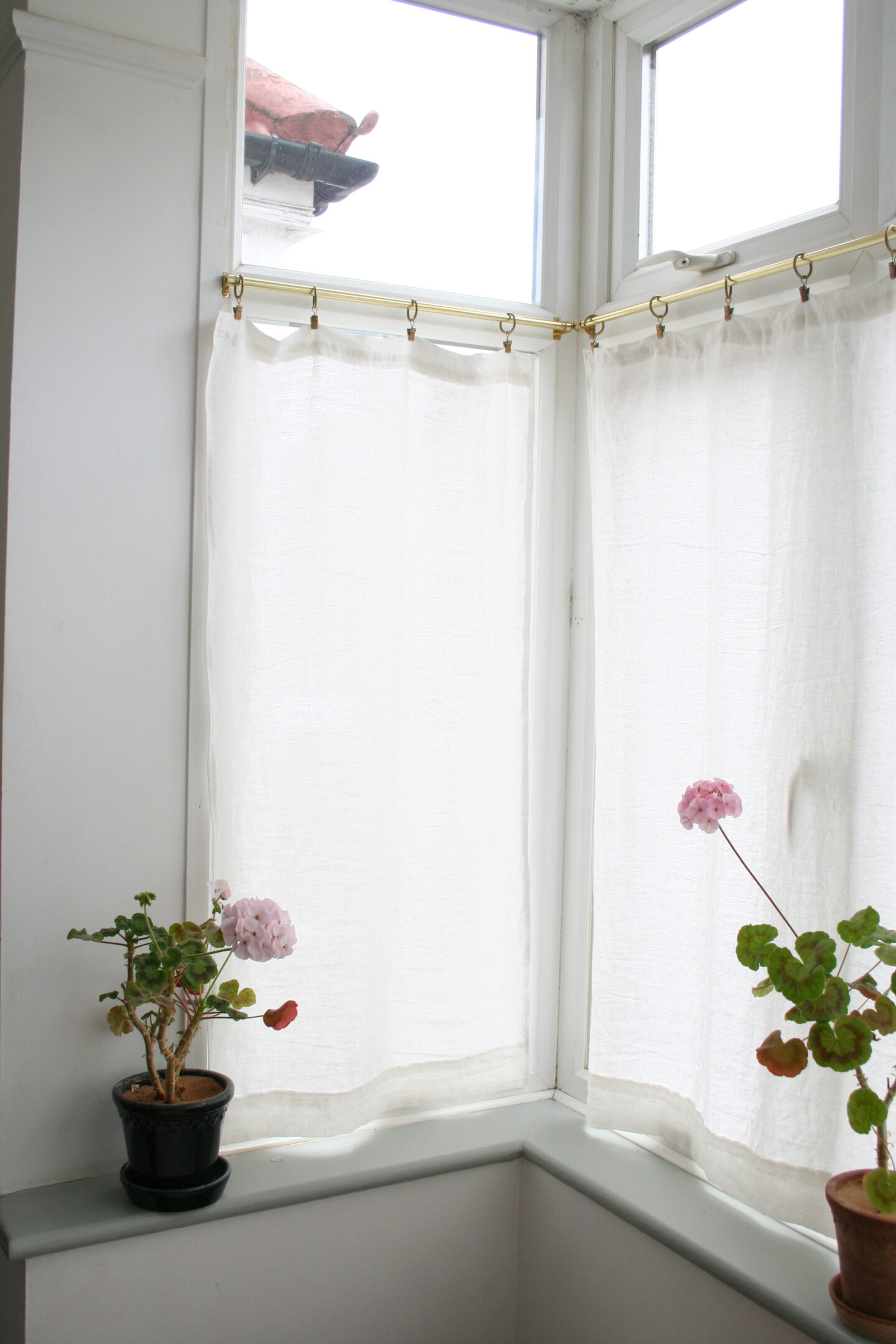 Our windows are uPVC and they were in the house when we bought it. They wouldn't be my choice but they are in really good condition and work extremely well so for now I want to make the best of them. I was happy to screw the curtain poles straight into the plastic as I know this will be a very long term window treatment and I will be painting the window frames green very soon, which will make the curtains look even better. If you are interested in painting uPVC have a look at my previous blog post Painting a uPVC Front Door.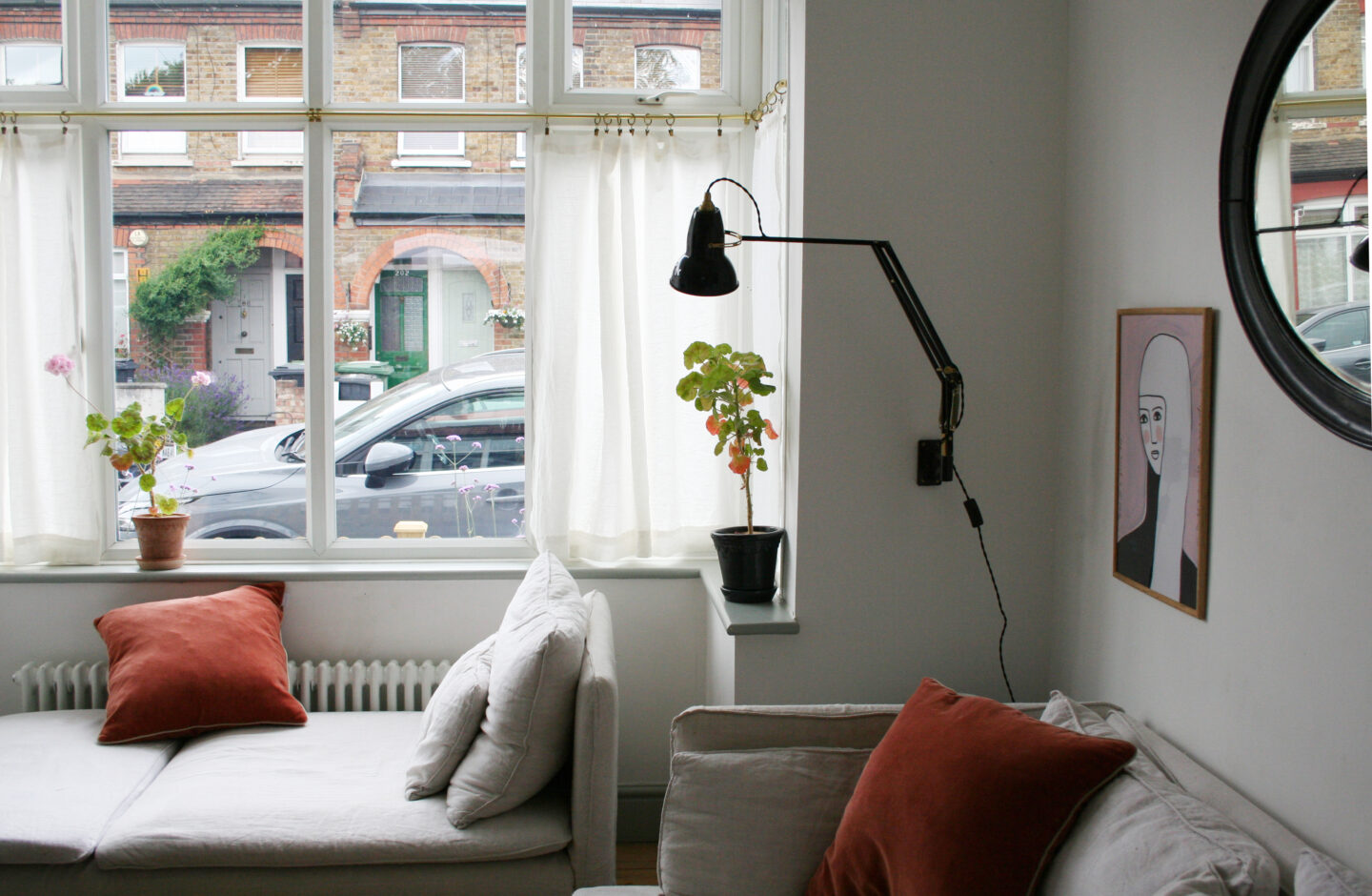 I hope this is useful – do let me know if you have any questions.
Katy x