Hurrah for summer and the sun! Bring on the heat wave, I say! I can't wait to get up on our roof terrace for long, lazy lunches with friends this weekend and next week. In fact, our apartment block is taking part in the Big Lunch on Sunday so very much looking forward to that.
Released just in time for the sun, and the perfect accessories for a bit of alfresco dining now that summer is here, Hidcote, Kingham and Bourton, each taking their name from a local Cotswold village, are the three latest cutlery patterns from my favourite cutlery designers Robert Welch. Now, I would obviously prefer to be in the Cotswolds in this weather but I will have to make do with our London roof top and this gorgeous new cutlery. I would love to show you the three new designs and a bit of summer dining inspiration.
Bourton cutlery is the most rustic of the three designs so I have paired it with rough wood, linen, handmade unglazed ceramics and a bit of lavender to bring a summery feel to this table. This cutlery feels so lovely in the hand and is weighted perfectly (so it doesn't do that annoying thing of slipping down onto your plate or falling out of a bowl – especially handy when taking plates of food in and out for alfresco dining.).
I have teamed the Kingham design with a soft pink tablecloth (tablecloths are so useful for eating outside as they can cover up old tired outdoor tables that have taken a battering during the winter months). Dusty and blush pinks don't seem to  be losing their popularity just yet so it works well with the contemporary feel of this elegant cutlery. Keep it simple with some seasonal pink flowers and let the quality of the cutlery shine.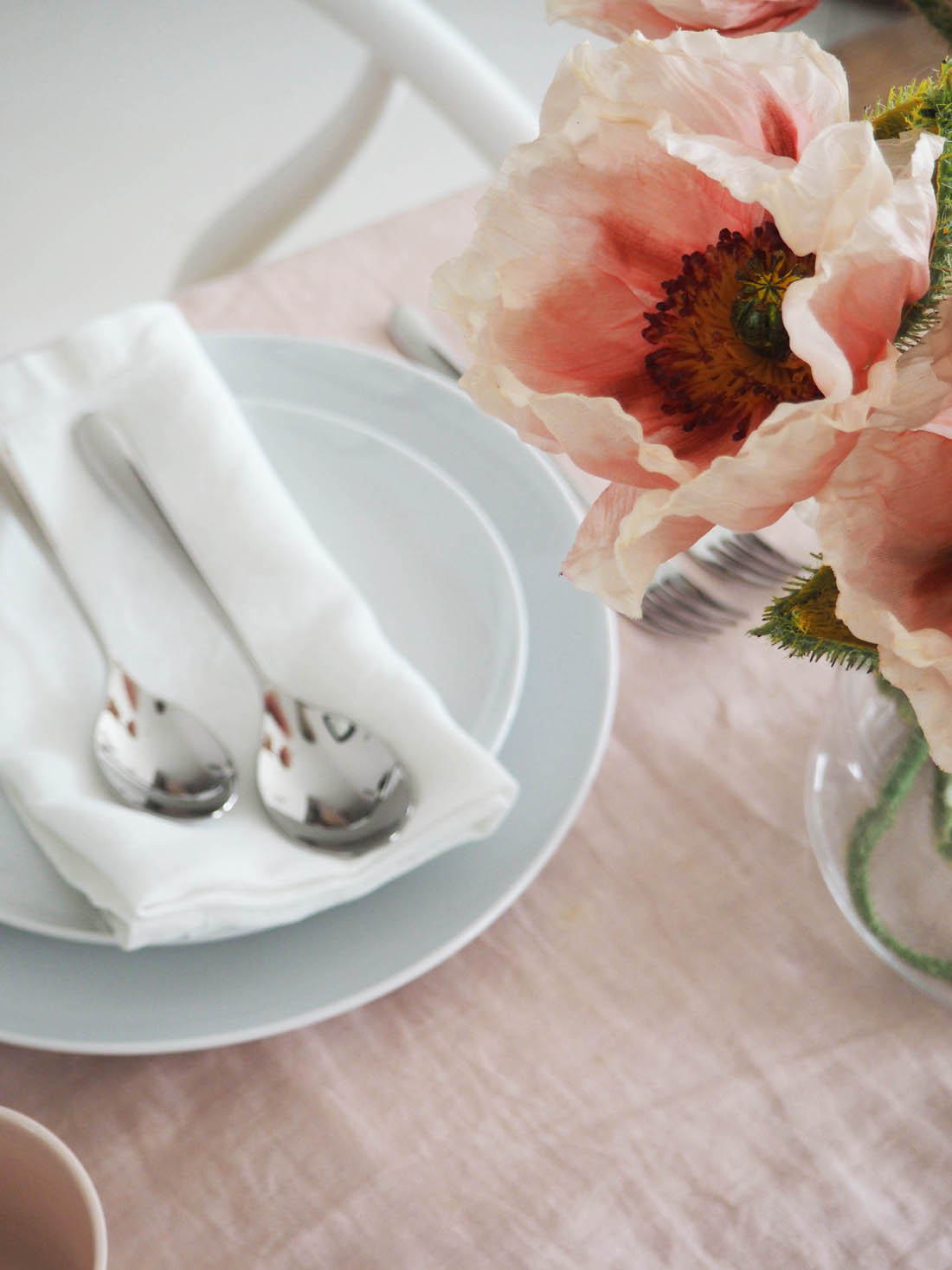 Hidcote cutlery is inspired by natural forms and for some reason the beautiful shape of the handles reminds me of sea horses. Therefore, I went for a coastal theme for this place setting pairing blue and white with enamelware – a bit beach-hutty, if you know what I mean – and scattered sea shells. Oh, to be eating breakfast by the sea right now!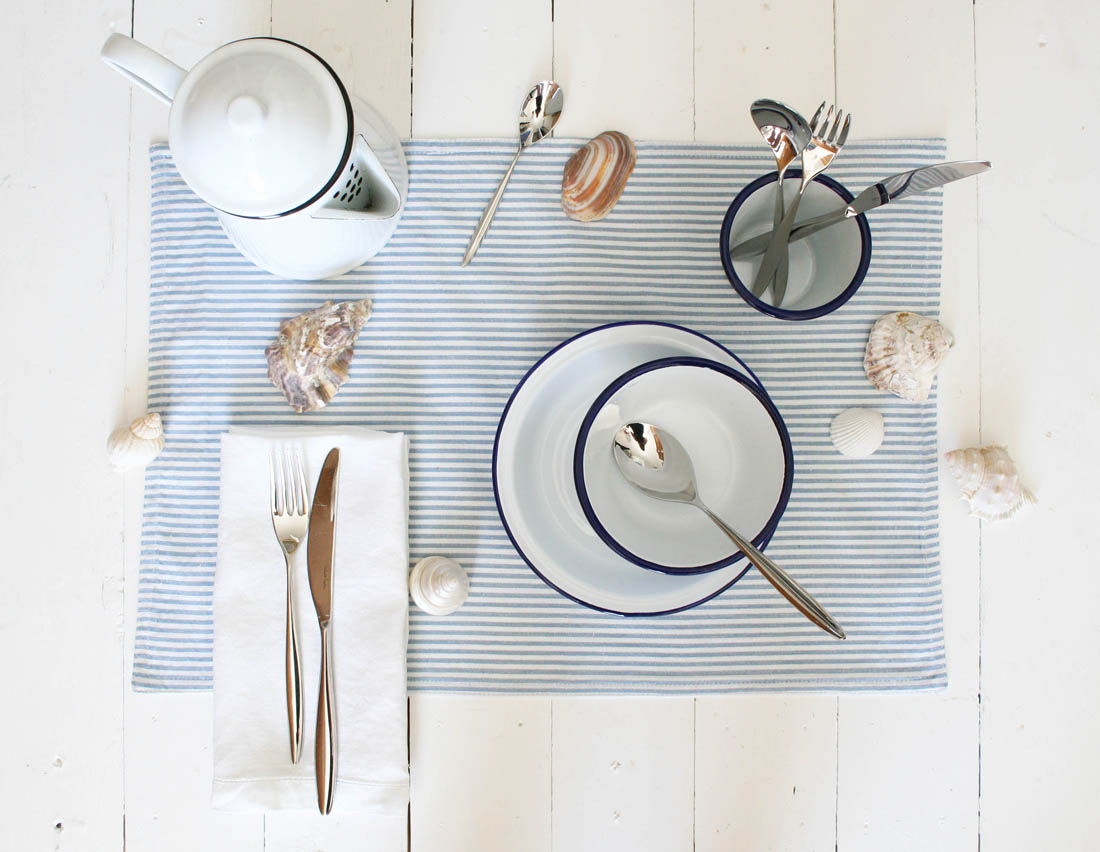 The lovely folks over at Robert Welch are offering my readers a £25 discount off any orders over £100 you make, using the code GIFT25. A quality set of cutlery is always a great investment for yourself or would make a wonderful gift for friends or as a wedding present.
I hope everyone manages to get out and enjoy the sun over the next few days. Enjoy!
Katy x
*This post was written in collaboration with Robert Welch.