*This is a paid collaboration with The Fine Bedding Company
Happy New Year everyone! Having spent the last week holed up in my bedroom in isolation (desperately trying to ensure Mimi didn't get Covid right in time for the start of term!) I have never been more motivated to give this room a deep clean and freshen everything ready for the new year (I'm skipping right over winter and going straight to spring if that's ok with you). Serendipitously I had agreed a collaboration with The Fine Bedding Company in December and they sent me a coverless duvet to try out, which is a new-to-me product. I immediately got it on the bed when I knew I was going to be isolating and it honestly made the time so much more pleasant!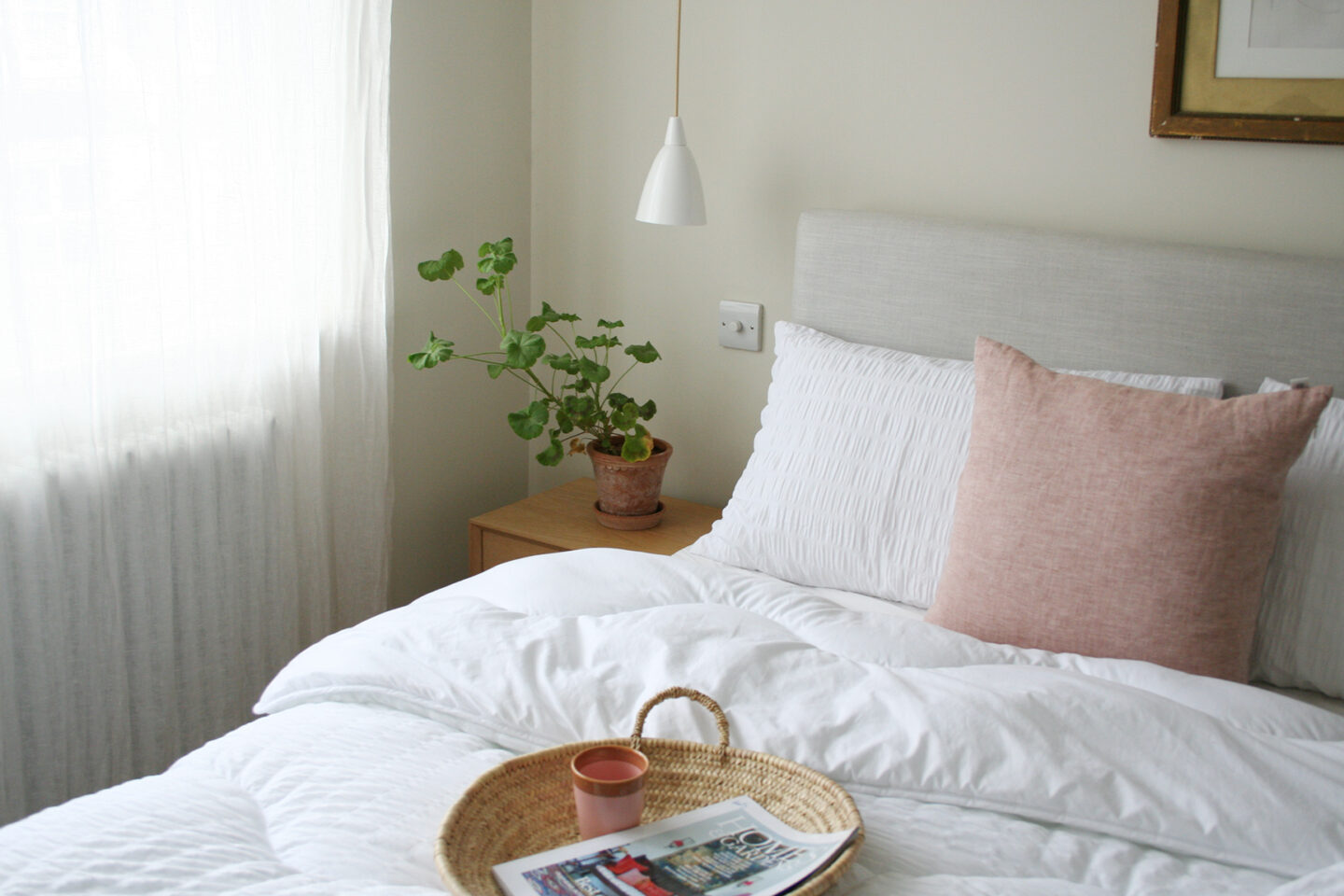 So let me start by explaining what a coverless duvet is, as I have to admit I found it difficult to get my head around at first. Basically it is a duvet that is washable so no cover is needed. Instead of changing bedlinen each week the whole duvet goes straight into the washing machine and you can then fling it over the line, or the banisters in my case, and it dries in a couple of hours (I've tried it and this really works!). Therefore, there are many advantages to this type of bedding as it means less effort in terms of changing bedlinen, less storage needed as multiple sets of bedlinen aren't required and the duvet can be kept a lot fresher compared to a feather filled duvet that can't be laundered at home.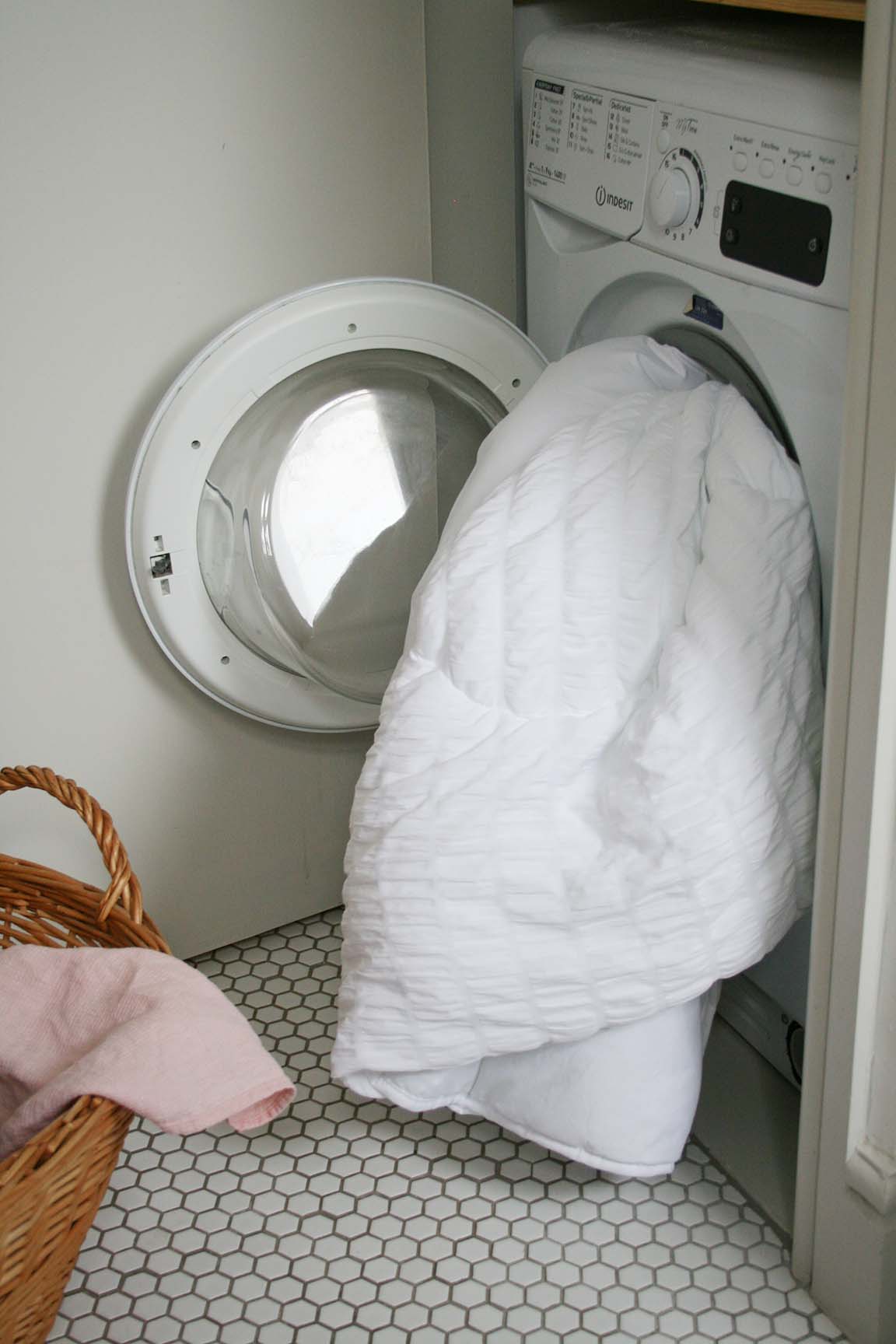 The first thing I noticed about the Night Owl coverless duvet was the fact that it feels so cosy. I'm one of those people who actually really enjoys snuggling into the duvet when the cover has been taken off to be washed before a new one goes on. There is something so nice about being in direct contact with the duvet rather than the cover. There is none of that really annoying excess duvet cover as the duvet itself bunches up – why am I always the one left covered in just sheet?! It is also super light and a few quick shakes is all it takes to make the bed in the morning; no re-jigging to get the duvet straight inside its cover.
I chose the plain white seersucker coverless duvet from the Night Owl range as I really like the freshness of white bedlinen. It arrived in a drawstring bag and it made me realise how easily stored it is, which also makes it absolutely ideal if you have regular guests to stay. No hassle of sorting and changing bedlinen or never having quite enough for guests. It would be so easy when the guests leave to just pop the duvet in the washing machine, super quick to dry and ready for the next guests.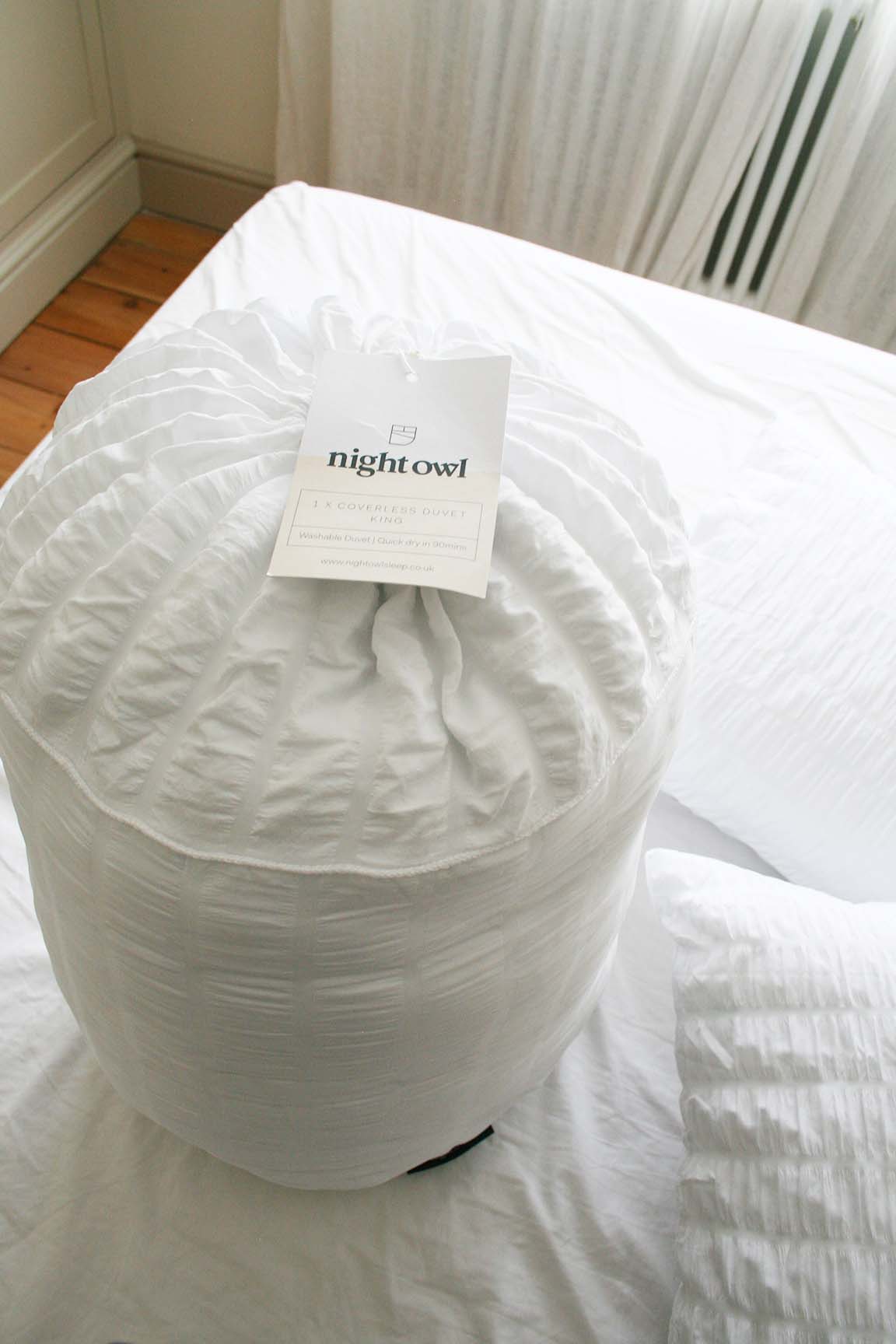 There are a couple of other coverless duvets from the Night Owl range that appeal to me including the Outdoor Duvet, which would be PERFECT for camping trips as I so miss a cosy blanket when we camp. Normal blankets or duvets get damp due to the condensation but the outdoor duvet would be a revelation! The other design that I would have snapped up a couple of years ago when we were potty training Mimi is the Junior Duvet as there were far too many occasions that I had to wash duvet covers and pray that feather duvets were kept dry.
I also have the breathable pillows from The Fine Bedding Company and I have to say that in combination with the coverless duvet I really have been the perfect temperature whilst in bed. I am normally far too hot and end up pushing the duvet off but that has not been the case with these pillows and duvet.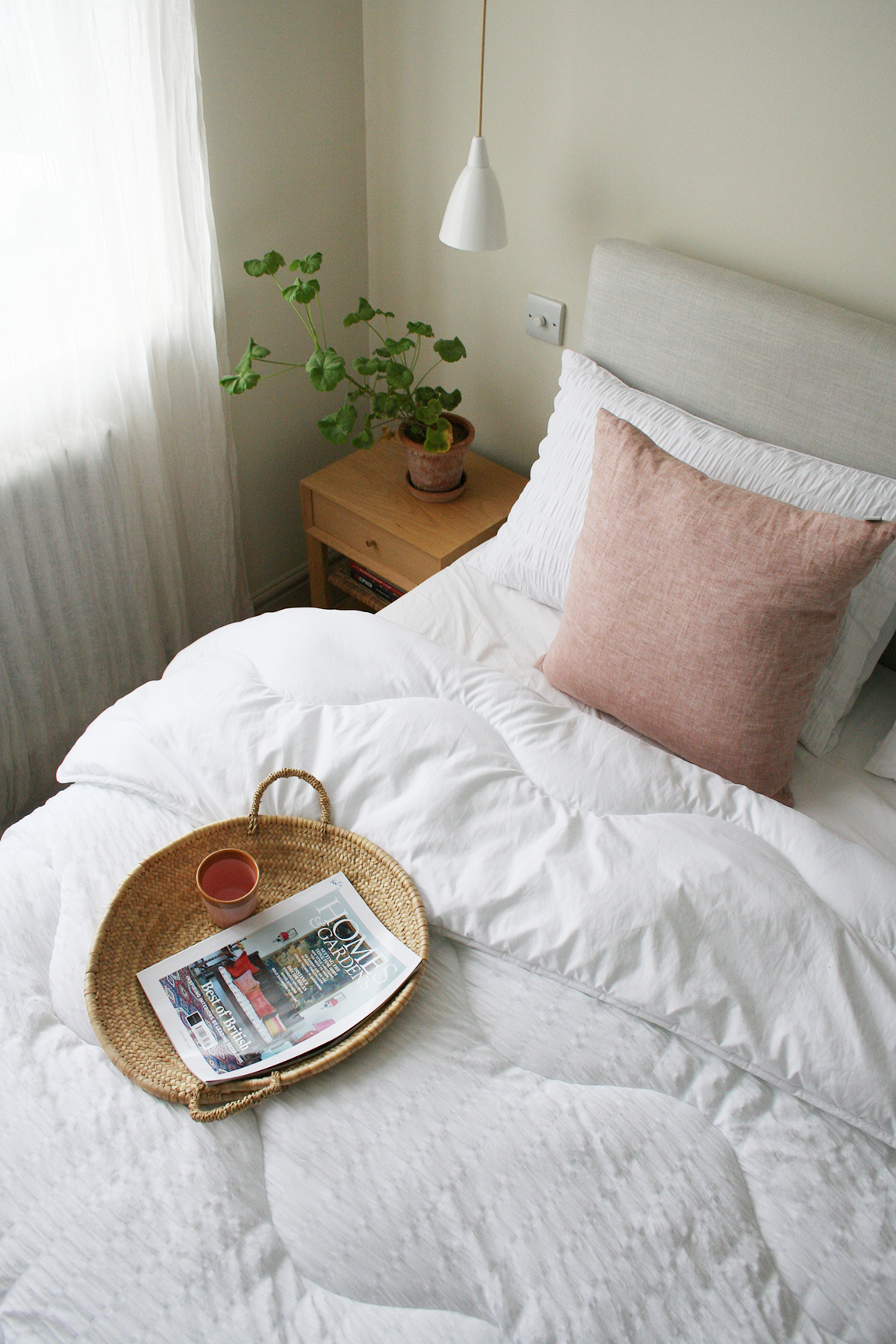 I don't think there will be much staying in bed all day for the foreseeable (I can't believe I am actually saying this but I really hope there isn't!) but it felt so nice yesterday to pop everything in the wash and a couple of hours later it was all ready to go back on the bed, clean and fresh and ready for a new year.
Katy x