As you all know, I love snooping round other people's homes and when I come across a house that is as full of beautiful details and unique finds as Celia's I could spend hours listening to the story of every object, walking from room to room in awe and roaming the wonderful garden. I caught up with Celia, who set up childrenswear label La Coqueta three years ago, to tell me more about her Georgian home nestled in the green folds of Hampstead Heath and her inspiration behind both her interior style and the traditional Spanish style clothes that she sells both online and from her first shop, also located in Hampstead.
"I am originally from Spain and moved to London when I finished my studies back in 2001. I have been living in London since with my husband and five little children – Flavia (8), Lucas (6), Siena (5), Bosco (4), Hugo (3).
My background is in Psychology but I have always had a passion for childrenswear. When I had my first child, Flavia, people would stop me in the street to ask where they could buy the clothes my daughter was wearing. These were nearly always the items I had purchased from my hometown in Southern Spain (very similar to the styles I use to wear as a little girl). This reinforced a gut feeling I had that there was a gap in the UK market for beautiful, well-made Spanish children's clothes. I felt the key to success was to design pieces with a luxury feel, with an affordable price tag. I decided to create my own collection, working closely with family-run Spanish manufacturers and tried all the samples on my own children to ensure they were pieces my customers and I would love and also so that I could give first hand advice regarding size, fit and garment care. I opened my first shop in 2013 and La Coqueta was born. Now I balance my time between being a busy mum and being a business owner and designer."
Where do you live and with whom?
"I live in Hampstead (North London) with my husband and five children, next to the biggest park in town, Hampstead Heath, which we visit every weekend. It's a little bit like living in the countryside but in the heart of the city."
Tell me about your home and what made you choose to live there.
"My home is an old Georgian farm that dates from the XVIII. It's located next to Hampstead Heath and feels a little bit like a doll house, there is not a single corner that looks the same. For some people, not having straight walls or different size doors may be unpractical, we think it's full of charm. We have a total of 6 bedrooms (two of them are tiny!), a living room, a dining room and a kitchen. It has a garden and at the back of it, a vegetable garden which we use regularly to grow our own produce and cook it. It's the best nanny when the summer arrives!
For my husband and I our top priority has always been to have a big family and with that, having a home which we love has always been part of our dream. Every move we've done since we met has always been geared towards having the nicest house we could afford and make it a home where we could grow our family together. We found out this house was for sale through friends of ours and we chased it for over a year until the owner decided to sell to us. We love the fact that this house has a lot of history and is located in a very quiet part of the neighbourhood, next to the Heath, so that we can visit it every time we fancy going for a walk. Our home is our little paradise, a great escape from any daily stress coming from work."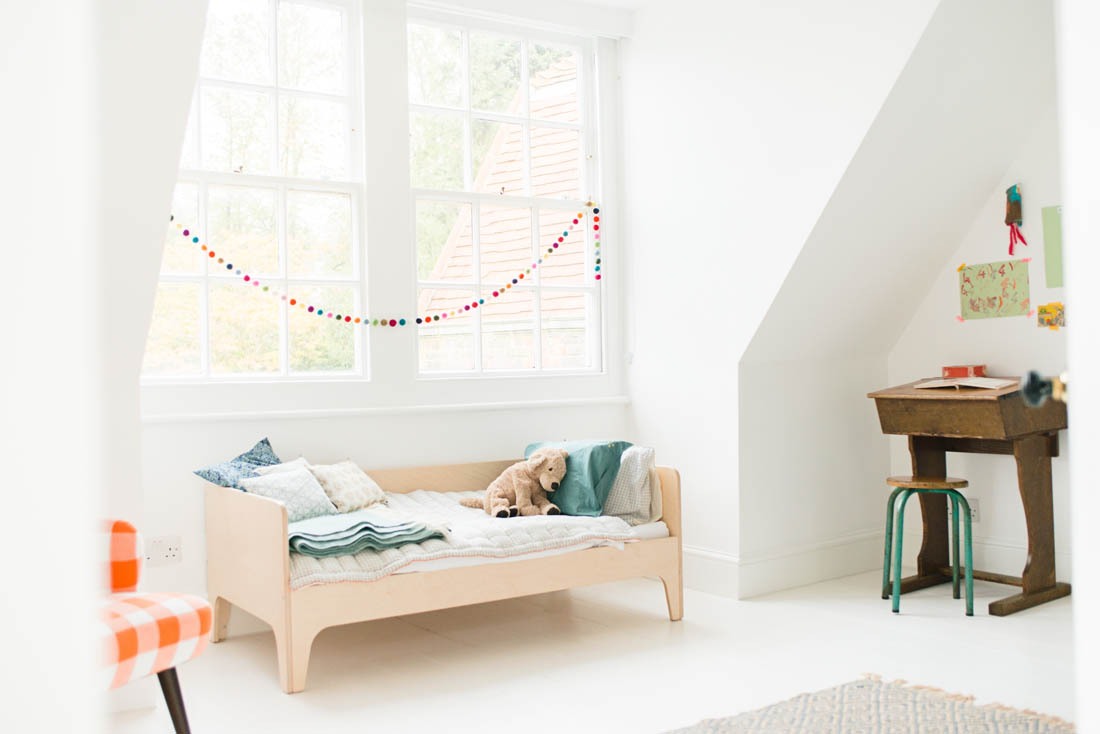 What improvements have you made to your home?
"At the moment we haven't done much. When we moved in, the house was very run down, it had lots of leaks, carpet everywhere and was just not very well taken care of. We decided to give it a face lift by painting it all white (in the bedrooms) and make it a lot more personal on the ground floor. It's amazing what a lick of paint can do and in a matter of weeks, the house looked completely different. We are planning to do building works in a couple of years, once we get to know each other well and then find out what we want to do."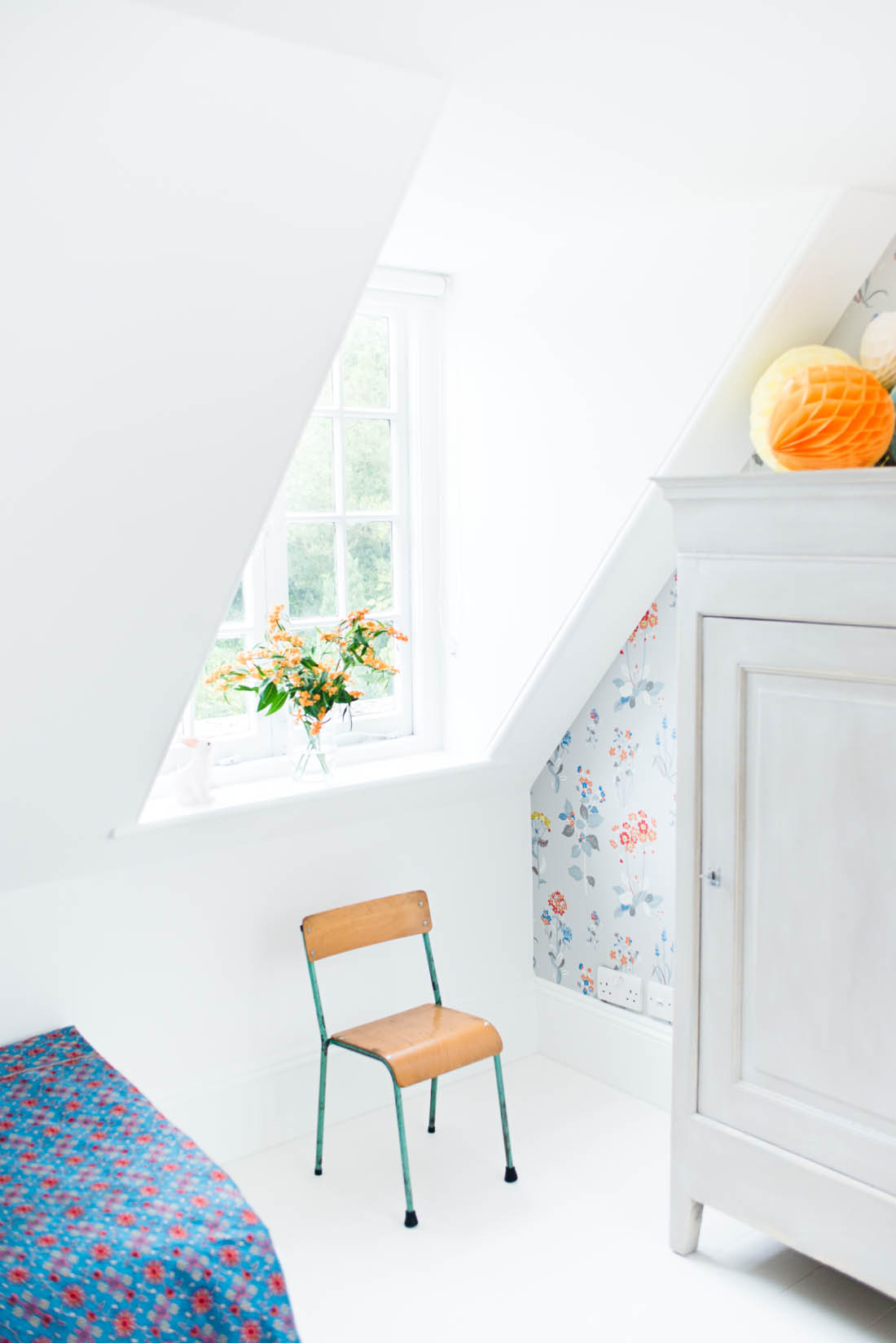 Where do you find inspiration?
"I am inspired by XVIII century French antiques, the Vertgaland spirit and anything that surrounds Marie Antoinette, the wife of Louis XVI of France. In another life I would have chosen that time, without the guillotine! I'm inspired by French and gustavian XVIII century interiors… and I like to combine these with more contemporary pieces. I love displaying objects that I have collected during my life during a trip or that represent an important time in my life… This could be a shell picked up at the bottom of the ocean, a beautifully carved marble box bought in Rajasthan, Eucalyptus picked up from a special place… I love being surrounded by things that have lots of sentimental value to me and my family."
Does your interior style feed into your work in any way?
"This is a very interesting question… It's not conscious but I think my interiors and my clothes hold hands… I have a very classic style when it comes to decorating my home but I like mixing it with more contemporary pieces. My clothes I guess are the same, classic with a modern twist through the use of colourful accessories and contemporary styling. My clothes look great in my interiors, possibly because I originally make clothes for my own children and I always imagine them in my home as this is where we spend most of our time."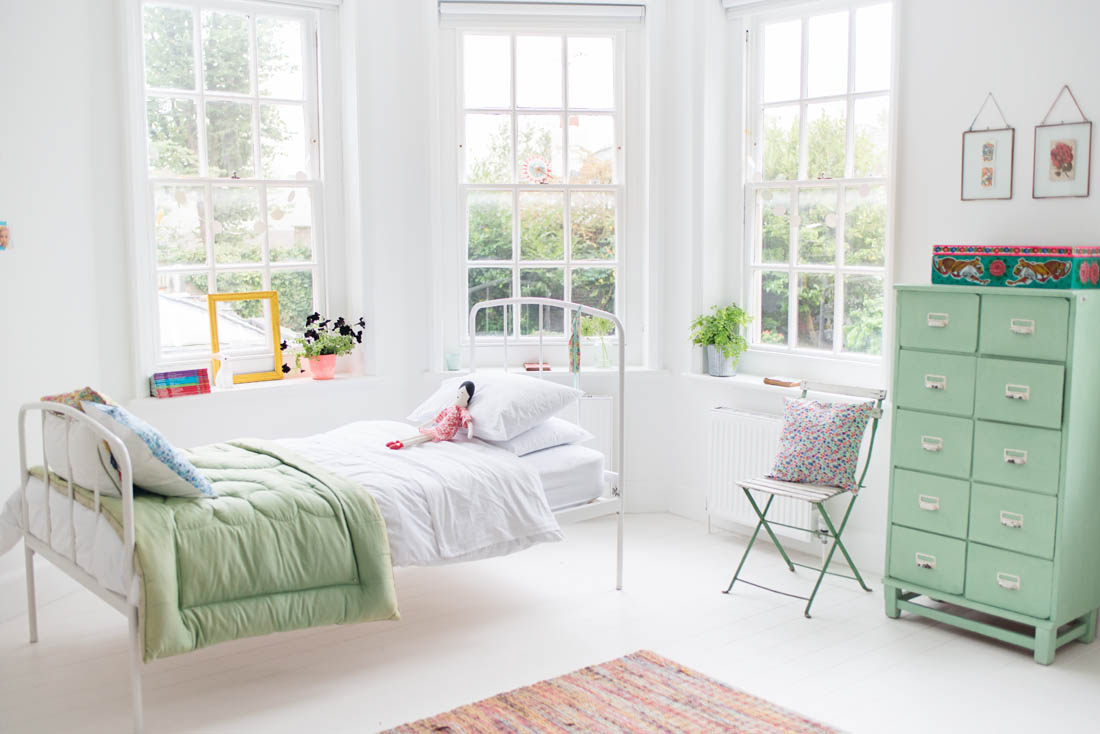 Favourite shops or places to buy furniture/homewares?
"I like to collect pieces that tell a story, I often pick up decorative objects on my travels and love vintage finds. I head to Phoenix on Golborne Road for interesting vintage furniture and one-off pieces. I head to Church street for beautiful rugs or lovely Scandinavian finds. For more contemporary pieces, in particular, for the children's bedding I shop at Camomile London and Molly Meg for furniture. I also love to fill the house with succulents and flowers from Clifton Nurseries. When I go to Paris, I always visit Arnaud Catel who has the most wonderful pieces (real XVIII century, no copies)."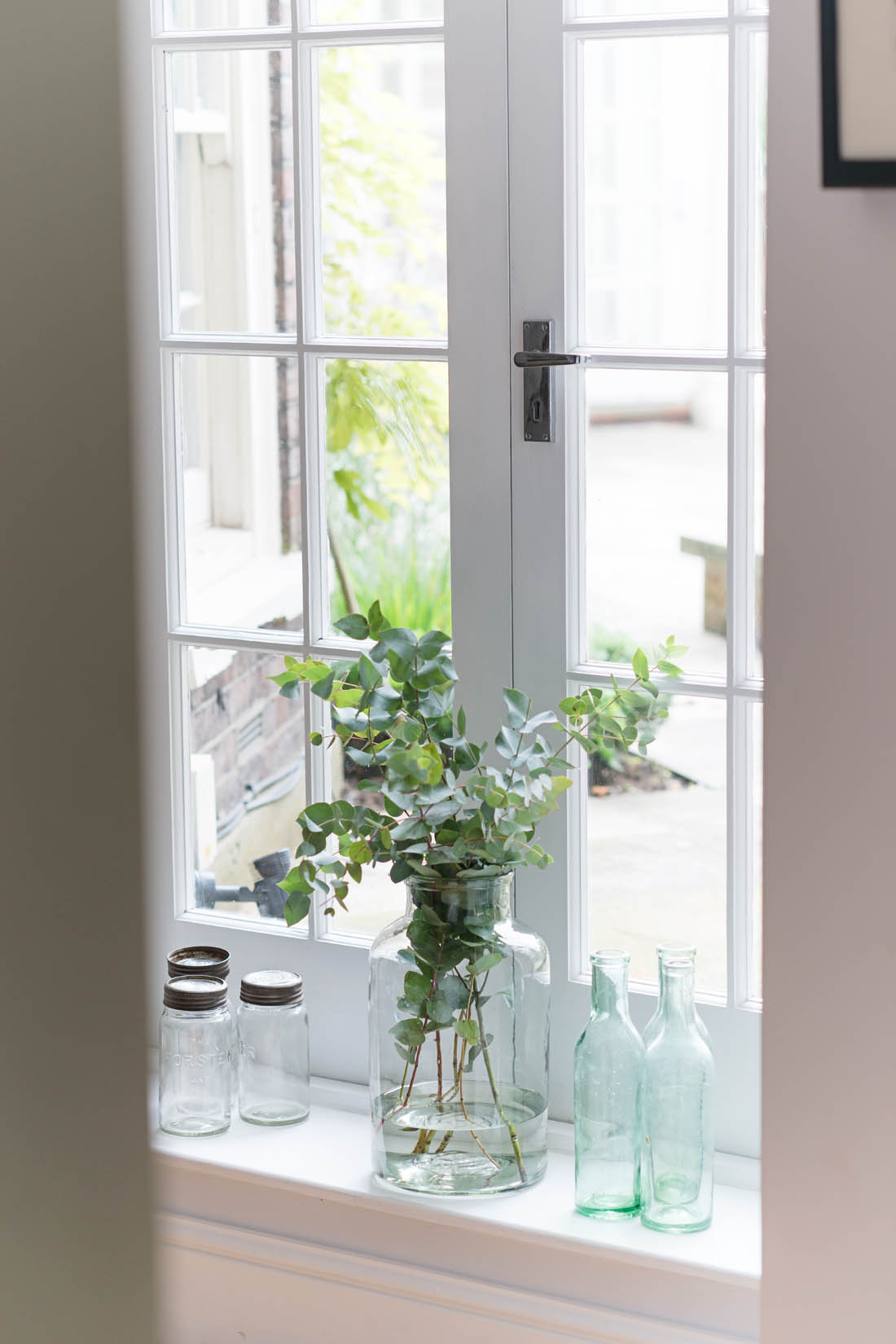 Describe your perfect day spent at home.
"My perfect day is always spent with my husband and my children, alone in our home without having anything in particular to do. We love our little weekend routine… breakfast all together (my husband does the cooking), all going to the Saturday market together and picking our favourite food, cooking a delicious meal together, spending time together in the afternoon and then going for a walk on the Heath. Generally it's all around our home, garden, food and wine. It is fairly basic but that's really what makes us happy and fulfilled."
Thank you so much to Celia for letting us nose round her stunning home and do pop over to La Coqueta to see more of her beautiful designs.
Katy x